Product Description
Screen Cube™ Technologies

An entirely new product for the Bulgarian market
The Screen Cube™ tent is the ideal family retreat for your next beach or camping outing.
In literally seconds, not minutes, you can transform your E-Z UP shelter into an entirely new space and complete bug-free zone. So whether you're looking for just shade or protection from unwanted visitors – the E-Z UP Screen Cube™ and Instant Shelter® products have you covered.
The Screen Cube provides 100% enclosed protection and uses mesh walls, enclosed ceiling and floors with mesh doors to protect you against those unwanted visitors.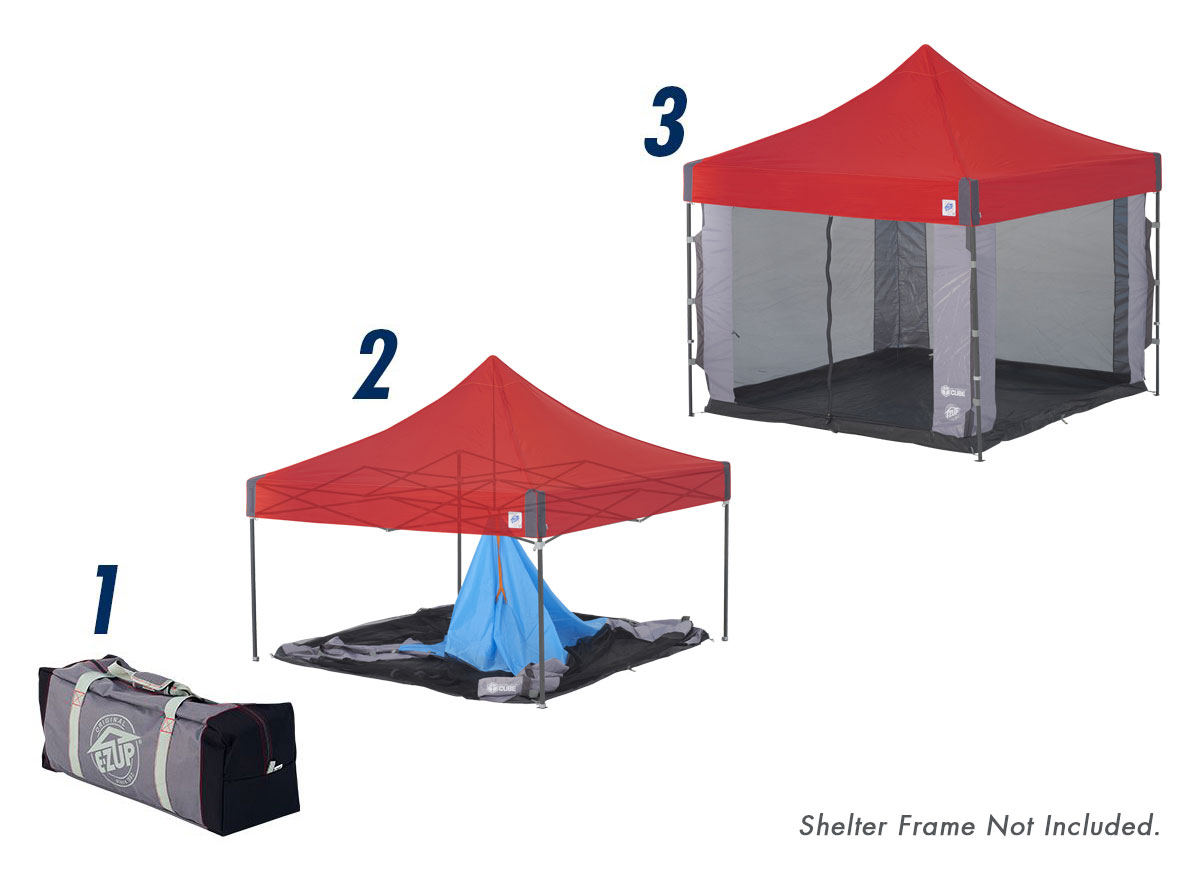 Available in two styles, you can mix and match your E-Z UP shelter with a Screen Cube to match your personality.
Features:
Available For Angled Leg Shelters
Oversize Entry Door
Power Pocket
O-Ring Attachment Points
Heavy-Duty E-Z Zipper and Zipper Pulls
Accessory Gear Bag
100% BUG PROOF – we've added an extra level of insect protection to the Screen Cube™ and features a fully enclosed insect-proof floor, ceiling and walls. Letting you decide who you want in and out!
Compatible Shelter Models with Screen Cube™ 6.4
For orders or any questions - please, contact us
---