High-Quality Tents for All Kinds Business Events & Holidays
The team of Shelters Bulgaria offers on the Bulgarian market the products of the American brand E-Z UP – number 1 in its class, and a world leader in the industry for more than 30 years. In addition to professional tents, you will find more: umbrellas, flags, promotional stands and everything go with optional custom branding of the client.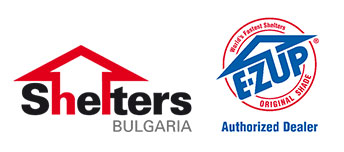 SEE THE SHADOW INTO ANOTHER LIGHT
Shelters Bulgaria Ltd. – a Unique & Official Representative of the E-Z UP® original products for Bulgaria

QUALITY ALWAYS OBSERVES THE PRICE
Why Should I Choose E-Z UP® Instant Shelters and Products
The prestigious brand E-Z UP has been a leader among manufacturers for more than 30 years and is officially recognized as the first in innovation, quality and customer satisfaction in over 50 countries.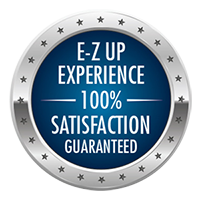 How to Set Up an E-Z UP® Shelter

USAGE
SHELTERS AND PRODUCTS E-Z UP®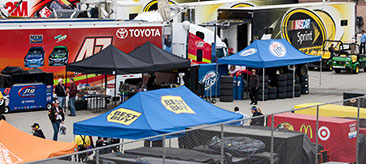 RENT A TENT
---
RENT PROFESSIONAL SHELTERS
• any television, movie and advertising productions
• event marketing – trade shows, conferences, expo centres, product demos
• outdoor advertising and sponsorship
---
PERFECT FOR ALL KIND OF LARGE AND SMALL EVENTS
• events with catering
• concerts, parties and other musical events in the open air and indoors
• sports events and competitions
• festivals and fairs
• wedding and family celebrations
---
E-Z UP® SHELTERS ARE NUMBER 1 FOR
• family vacations
• courtyard and garden
• beach and camping
• picnics and outdoor barbecues
• hotel complexes and swimming pools
• hunting and fishing
• tourism and expeditions

CUSTOM SHELTERS
COLORS AND GRAPHICS

Get the most out of your style and message to customers with one of the highest quality digital prints in the world and the many E-Z UP® branding options.

OUR CLIENTS